LogRhythm, the company powering today's security operations centres (SOCs), today announced that it has expanded its distribution in Australia with the appointment of specialist cybersecurity solutions distributor, Chillisoft.
The agreement further accelerates the successful relationship built between the two companies since Chillisoft was appointed distributor for LogRhythm in New Zealand in 2019. LogRhythm and Chillisoft will now enable more resellers in Australia to offer cybersecurity solutions which can rapidly detect, respond and neutralise cyber threats by aligning technologies, teams and processes.
Chillisoft will complement LogRhythm's existing distributors in Australia, including Exclusive Networks and Netpolean. By adding additional skills sets in real-time response and remediation to its Australian channel partner network, LogRhythm will also enable Chillisoft to further scale its Australian cybersecurity practice at a time when Australian enterprises increasingly operate in an environment in which their data, infrastructure, endpoints, customers and supply chain partners are widely distributed.
Simon Howe, Vice President Sales Asia Pacific, LogRhythm, said, "Chillisoft typifies the quality partners we are seeking as we focus on enhancing our presence and delivering a portfolio of cybersecurity solutions through regional leading , expert distribution partners. We are delighted to join hands with Chillisoft to work together to achieve robust security for our customers. Our award-winning technology will complement Chillisoft's skills and expertise to enable enterprises to emerge confident from the pandemic with solutions which optimise security functionality and reinforce business continuity.
Chillisoft was also recently appointed as LogRhythm's first Authorised Training Centre outside the United States which enables the New Zealand headquartered company to train LogRhythm customers to better support end users across both Australia and New Zealand.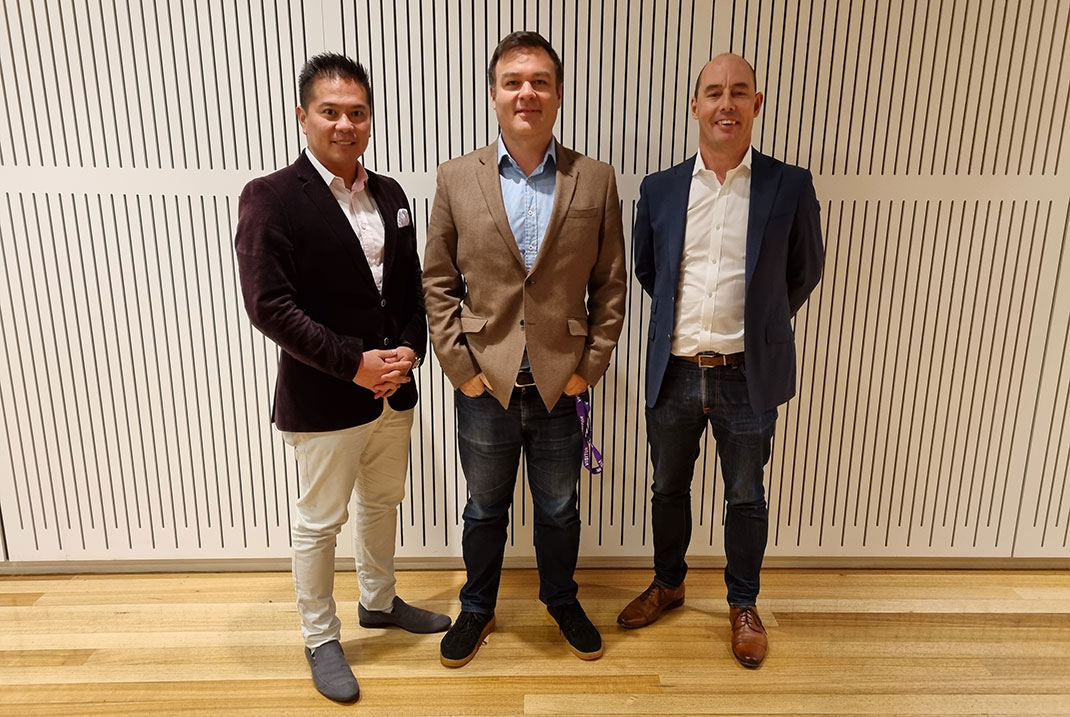 "We're excited to be further building on our relationship with LogRhythm. Their clear go to-market strategy enables us to recruit, train, deliver and support their industry-leading solutions through our channel partners with confidence. And, as the only Authorised Training Centre distribution partner outside of North America, we will be soon announcing dates for Australian training courses for the next generation of LogRhythm SOC analysts for partners looking to build up their security services in Australia," said Alex Teh, Chillisoft CEO.
LogRhythm has more than 4,000 customers globally, including NASA, the US Air Force, NASDAQ and Fujitsu. LogRhythm's NextGen SIEM Platform delivers comprehensive security analytics, user and entity behaviour analytics (UEBA), network detection and response (NDR), and security orchestration, automation, and response (SOAR), within a single, integrated platform.
Visit the website to learn more about LogRhythm, and to stay up-to-date on company news, please subscribe to the blog.
About Chillisoft
Chillisoft is a specialist cybersecurity solutions distributor established in 1998. The company carefully selects leading or emerging products from reliable and reputable vendors, which benefit its 1000+ resellers and around 30,000 end-user clients in New Zealand, Australia, and the rest of Oceania. Channel partners that would like to know more can email sales@chillisoft.net or call +61 3 8682 9963.
About LogRhythm
LogRhythm's award-winning NextGen SIEM Platform makes the world safer by protecting organizations, employees, and customers from the latest cyberthreats. It does this by providing a comprehensive platform with the latest security functionality, including security analytics; network detection and response (NDR); user and entity behaviour analytics (UEBA); and security orchestration, automation, and response (SOAR). Learn how LogRhythm empowers companies to be security first at logrhythm.com.