The New SaaS Offering is Now Available in the AWS Asia Pacific (Sydney) Region, Igniting a Global Expansion of DMaaS Over the Coming Quarters
Cohesity today announced the general availability of DataProtect as a Service to customers in Australia and New Zealand. Hosted in the Amazon Web Services (AWS) Asia Pacific (Sydney) Region, this Backup as a Service (BaaS) empowers local customers to focus on managing their data while Cohesity takes care of the underlying infrastructure. Cohesity also announced today that its BaaS offering expands protection to support Amazon Elastic Compute Cloud (EC2) Virtual Instances and Compute Infrastructure, Microsoft 365 SaaS applications, in addition to data sources such as VMware, NAS, and SQL Server.
Thousands of customers globally already rely on Cohesity DataProtect to back up their data on-premises, or in the cloud in environments that they own, maintain, and operate. Now, they have even more choice of how to consume the value Cohesity provides with this SaaS option - where Cohesity owns, maintains and operates the underlying infrastructure. Additionally, Australian customers can benefit from Cohesity's decision to use the AWS Asia Pacific (Sydney) Region, which can support a customer's need to meet any Australian data residency or privacy requirements.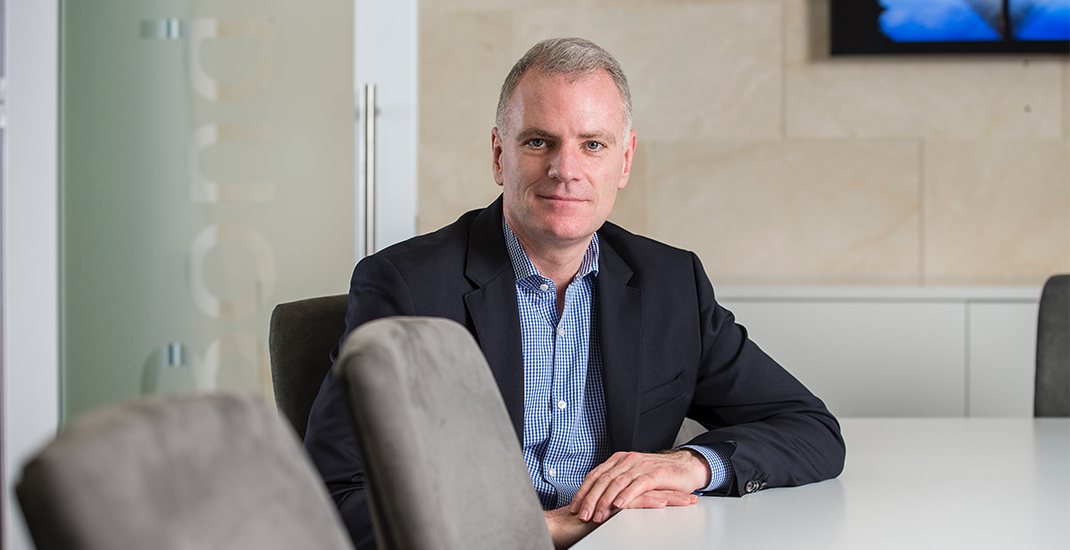 "We are thrilled about this new offering because it gives Australia and New Zealand customers another way to consume the exceptional capabilities of our DataProtect backup solution - only this time in a SaaS model that's fully managed by Cohesity," said Brad Newton, managing director, Cohesity A/NZ. "The availability of this offering coincides with rapid cloud adoption we are seeing in A/NZ and the need to address data residency requirements head-on - a key priority for many customers in the region. This SaaS solution also helps partners, who can add their unique value and resell the solution through our distribution channel or via the AWS Marketplace."
DataProtect delivered as a Service is the first offering from Cohesity's comprehensive Data Management as a Service (DMaaS) portfolio. DMaaS is a portfolio of 'as a service' offerings designed to provide enterprise and mid-size customers with a radically simple way to back up, secure, govern, and analyse their data, all managed directly by Cohesity and hosted on AWS—Cohesity's preferred cloud provider for DMaaS. Australian and New Zealand businesses will have access to other SaaS offerings within the DMaaS portfolio in the coming quarters.
"Customers in Australia and New Zealand are adopting cloud services at a rapid pace and bringing Cohesity's Data Management as a Service offerings to the region will help our local customers accelerate their digital transformation," said Davinia Simon, head of channels and alliances for AWS in Australia and New Zealand. "We're excited to continue to execute the strategic collaboration we announced with Cohesity in October 2020, as we are both focused on helping businesses around the world reduce cost, increase agility, and innovate faster with the cloud."
"PropTrack has seen rapid growth in our business, resulting in the accumulation of large amounts of data," said Kay Ekanayake, lead systems engineer, PropTrack. "Our legacy solution was unable to scale and keep pace with this data growth, causing us issues around data fragmentation. The Cohesity and AWS data management solution provides us with one unified platform to manage, secure, and archive our data. With Cohesity and AWS, we've been able to significantly advance our data management capabilities and gain more value and insights from the data we have."
"We're pleased to be working with Cohesity to bring its Data Management as a Service (DMaaS) to Australia and New Zealand," said Vlad Mitnovetski, chief operating officer at Dicker Data. "Our mid-market and enterprise reseller partners are responsible for managing the data that is collected and generated by many Australian companies, and as that data continues to grow exponentially each year, we are committed to helping our partners find new technologies, such as DMaaS, to not only manage that data, but also derive value from it quickly."
With Cohesity DataProtect delivered as a Service, customers can:
Improve their data security posture with air-gapped backup for cloud data sources and the ability to separate and isolate data for legal and compliance purposes.
Reduce complexity with BaaS that is built for the hybrid cloud, freeing up cycles to focus on other critical tasks, plus providing added visibility of dispersed cloud data in a consolidated view from multiple sources.
Reduce backup setup to minutes by automatically discovering workloads once a secure connection is established and applying either preset or custom policies to begin protection.
Protect multiple workloads including AWS EC2 and Relational Database Service (RDS), VMware workloads, NAS (file data), SQL Server, and Microsoft 365 — all supported through a single unified experience.
Ensure efficient use of available bandwidth, accelerating backups to the cloud and data recovery from the cloud by only transmitting data blocks that have been changed.
For More Information:
About Cohesity
Cohesity radically simplifies data management. We make it easy to protect, manage, and derive value from data -- across the data centre, edge, and cloud. We offer a full suite of services consolidated on one multicloud data platform: backup and recovery, disaster recovery, file and object services, dev/test, and data compliance, security, and analytics -- reducing complexity and eliminating mass data fragmentation. Cohesity can be delivered as a service, self-managed, or provided by a Cohesity-powered partner.