Remi AI, the AI-powered platform that delivers demand forecasting, inventory management, replenishment, and price optimisation, has announced that the company has successfully completed its first external capital raise.
The round marks an exciting milestone for the company that finished 2020 with a 25 per cent client growth month-on-month. The investor, Boab AI, is a newly formed accelerator dedicated to AI-powered technology, spearheaded by Artesian Capital, which has secured $1.5 million in funding from the Victorian state government via start-up agency, LaunchVic, as well as $8 million in private capital and will be supported by a planned $100 million VC fund for AI companies.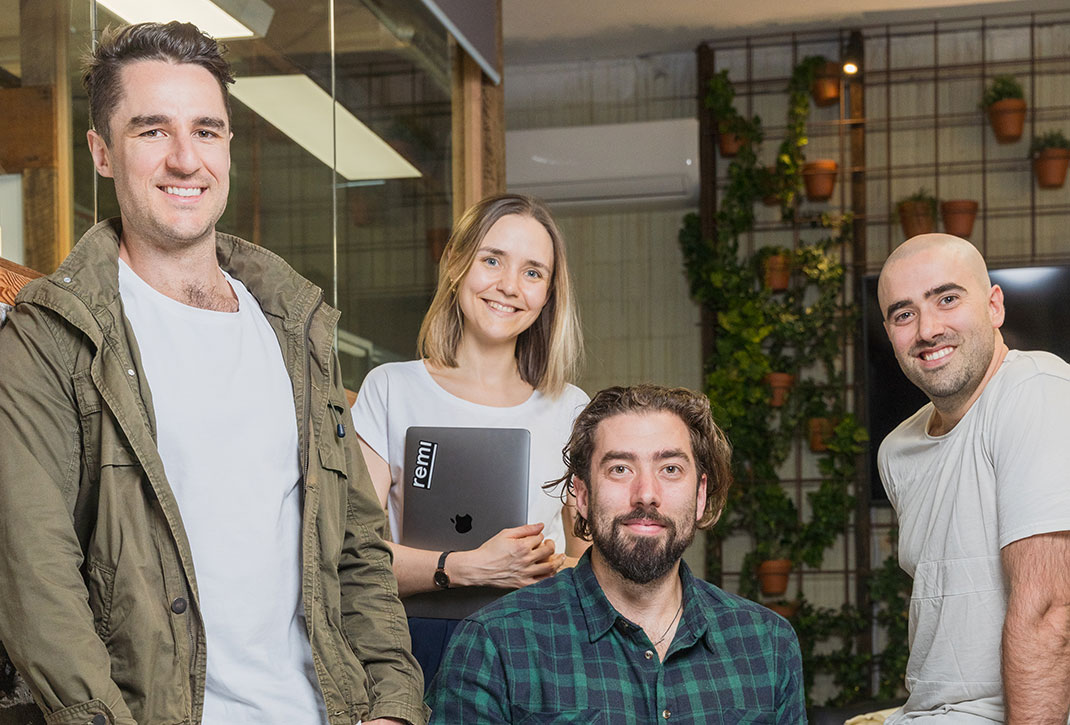 "It's such an exciting time in our product lifecycle to be bringing on an external investor. We're now able to accelerate product development in some key areas which should make for an exciting 2021, but now it's really a pivotal time for us to accelerate and enact some of those plans that have been percolating," said Eamonn Barrett, partner at Remi AI.
"Boab AI is a new program, and we're thrilled to be part of the inaugural cohort, but Artesian has been around for a long time, and their track record and current portfolio speak for themselves."
In addition to the investment, Remi AI is also taking part in the Boab AI Scale Up program, a six month initiative that is tailored to the individual needs of the five companies taking part.
"We've known from the beginning that our core offering is something different," says Calum Hamilton, another partner at Remi AI, "but it's been great to have access to a range of people who've walked the start-up path before - people who've not just built products and scaled them but built out entire companies from scratch. Dr Catriona Wallace, Boab AI Executive Chairperson, and Andrew Lai, Managing Director of Boab AI, are juggernauts, always offering great advice."
By taking investment, the team at Remi AI have also received external validation of their business. Remi AI provides a state of the art machine learning platform that supports critical decisions across retail and ecommerce supply chains and provides for AI forecasting, supply chain simulation and optimisation, replenishment optimisation and what-if analysis through simulation.
"The plan is to get more clients on, scale the business without losing what makes us Remi AI. Between ourselves and Boab AI we've set some pretty lofty goals that can seem a little daunting, but the team are really excited about the opportunity," said Hamilton.
On the back of COVID-19, Remi AI has found an important role in its clients' plans. Whilst some prospective clients saw the global upheaval as a time to reduce spending on services, especially new services, others realised that such unpredictable times was going to test the existing systems that weren't delivering maximum efficiency even before the pandemic.
Delivering results for medium to enterprise clients has been vital for Remi AI's clients to stay in business and has led to close collaborations between the parties involved.
One person who has seen the impact Remi AI can deliver is Boab AI managing director, Andrew Lai:
"We've been very impressed with the Remi AI team who are able to produce such outstanding return on investment to companies with a supply chain. There's such a big opportunity for optimisation within logistics and supply chain with flow on impacts for everyone in society. Remi AI's technology has widespread application and impact."
About Remi AI
We're on a mission to help businesses leverage machine learning to help them make the best decisions, daily.With good data and machine learning, two of the most critical cornerstones of business operations, pricing and supply chain, can be transformed from reactive to proactive. Our platform drives pricing and supply chain decisions across 3 continents and over 13 million products. For further information please visit: https://www.remi.ai